It is a common experience that even patients who complain of serious ailments in our presence and seem to be depressed begin to smile and relax when they meet the doctor who talks very encouragingly to them. So a great deal of healing happens even before the treatment begins. And it happens through words.
It is commonly said that "Sticks and stones may break your bones, but names can never hurt you." But nothing can be far from the truth. We remember the pain that words have caused us. And it takes a long time to get over such bad memories. So it might be good for each one of us to decide not to hurt others with our words. Let us try to do unto others in this respect what we wish others do unto us.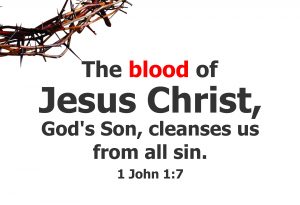 On the other side, you can try to be an angel of encouragement. Some simple words spoken from the heart can put hope into a heart struggling to find meaning in life amidst despair. King Solomon wrote: "The tongue that brings healing is a tree of life (Proverbs 15:4)!" And also, "Reckless words pierce like a sword, but the tongue of the wise brings healing (Proverbs 12:18)." And again, "Pleasant words are a honeycomb, sweet to the soul and healing to the bones (Proverbs 16:24)." This wise man nearly 3000 years ago had understood the healing power of words.
So try to choose the apt word for the occasion. Let your words be mixed with love and concern for the other person. It might be difficult at first. But if we care enough, we can make a difference. Let the days bloom with smiles when you speak a word of healing to hurting hearts!

It is raining on the outside as I pen these words; and I do hope that these words also descend in your heart like the pleasant drizzle of the rain.
Related Posts:
Sharpen Your Communication and People Skills
How to Speak the Truth in Love
A Simple Short Motivational Speech for Little Children on Ants from the Book of Proverbs