The basic problem why people fear to speak in public is because of this nagging thought: "Am I good enough?" The truth is you are not.
If you wait till you get over this feel to speak, you will wait for ever. So find comfort in the thought you are good enough with all your faults, shortcomings, and imperfections.
Why do I say so? This is because only God alone can clean up what you have messed up. That takes time. You need patience, faith, and perseverance. You need to get up every time you fail and move forward with hope.
What is available to you is God's grace. How can one explain that? It simply means his help is available to you even when you are not good enough. One speaker expressed it like this. "In gully cricket sometimes an opening batsman gets out for a duck the very first ball. Then the opposing team allows him a second chance by starting the game afresh once more. This is similar to God's grace."
Often I have heard speakers say that God is a God of the second chance. Is that true? What if he stopped with that second chance given? I believe that God has given us multiple second chances. This is a more compassionate picture of God's grace. And it is available to you. Not because you are good enough. But because he loves you in spite of all your failures.
So don't wait to get out of your inferiority complex. Just get up and speak. The point is simple. It will take a bit longer than your life on earth to get all your problems solved. Therefore learn to speak in spite of all your difficulties, all your "I am not good enough" feel.
Now take a look at all the excuses you can think of. These are all powered by the thought "Am I good enough?" even though they are expressed differently:
"I am terrified to speak before a group."
"I sweat and shiver when I speak in front of an audience."
"I am afraid when I see a mike."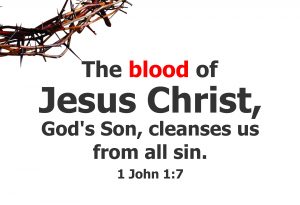 "I become self-conscious when everybody in the audience looks at me."
"I have severe lack of confidence."
"I do not have good vocabulary in English."
"What I speak is not what I think. I am unable to find the right words to express my thoughts."
"My problem is how to begin (starting trouble)."
"I do not know how to organize my material."
"Towards the end of the speech I suddenly give up."
"I am really ambitious. I want to learn more of this art to perfect my personality."
"I will be promoted soon. I need to be prepared for it because it involves speaking before groups regularly."
"Interviews, debates, group discussions frighten me. I want to polish my communication skills to succeed."
"I am often asked to do welcome address and vote of thanks. But I run away from those opportunities because I do not know how to do it."
"Once I stammered while delivering a speech at school. Teachers criticized me and my friends made fun of me. Ever since I have never spoken on stage."
"I am afraid of making mistakes when I speak."
"I fear what people will think about me when I fumble on stage."
"Sometimes my mind goes blank while I speak. No words or ideas come to mind then and I quit in shame."
You can keep on adding to this list. Or you can take a bold step and start speaking. The choice is entirely yours.
—
Other helpful posts:
Honest With You: A Short Speech on How to Overcome Your Fear of Public Speaking!
7 Ultimate Reasons Why You Fear to Speak in Public
A Short Speech on How to Speak Without Fear!
Isn't There Something About This Man That Speaks to Your Heart?
How to Tackle I Don't Feel Like Speaking Today
7 Truths to Break the Chain of Lies and Deception that Is Pulling You Down!