Teachers are often confronted with the problem of children using curse words at school. This baggage of garbage comes from their homes.
As a result teachers advise parents not to use curse words at home. They are told: "The minds of your children are like a white sheet of paper. Be careful with what colours you paint on it. You've got no second chance!"
Parents need to realize that their children's minds are like sponges ready to absorb whatever they see elders speak or do.  In anger when you use abusive words in their hearing it can have far-reaching consequences. You need to be warned about it.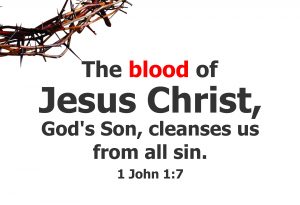 As children grow up into teenage years characterized by rebellion they use curse words without thinking about its meaning or the impact it creates on someone else. The use of  bad words to swear, yell or curse to appear smart before peers then becomes a habit one finds difficult to break in later life.
I have seen students embarrass themselves when they used curse words in class. They use it whenever they face some disappointment or setback. It reveals the new generation's inability to cope with pressure and their willingness to use some escape mechanism to find relief.
The field of Sports today reaches billions of viewers. But what they see often is not sportsmanship but aggression. It is accompanied by angry gestures, fights on the ground, and to top it all there is verbal abuse as well.
Parents need to think seriously about the kind of value system their children are imbibing from these kinds of exposures they get.
Teacher and parents need to teach students and children to think before they speak. It is also important to teach them to discern that when their favourite heroes and heroines or even villains in movies swear, curse, rant and rave; it is a sign of their weakness and not strength.
They need to understand that the use of four-letter words as they are infamously known is not a sign of manliness but cowardice.
________
A couple of prayers of King David:
"Set a guard over my mouth, O LORD; keep watch over the door of my lips. Let not my heart be drawn to what is evil."
"May the words of my mouth and the meditation of my heart be pleasing in your sight, O LORD, my Rock and my Redeemer."
[Scripture quotes from Psalm 141:3, 4 and 19:14 from the Bible, NIV 1984.]
—
Related Posts:
Are You Anxious About Your Children? 7 Tips for Parents!
2 Minute Speech on That One Word Every Young Girl Should Be Bold to Speak!
Sharpen Your Communication and People Skills