On a small canvas called Bethlehem, once upon a time, God painted a picture. The village town was asleep and quiet. The crowds had settled into every available space. "No Room" boards hung everywhere. And outside one such inn a baby was found wrapped in cloths lying in a manger–a bed of hay.
It was a dark night when heaven witnessed to the birth of this child. Angels sang a beautiful chorus praising God and promising peace and favour to men.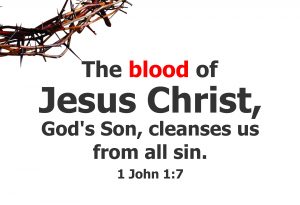 God presented himself in humility and love. He chose to be born poor. And early as an infant he had to flee as a refugee. Then he was found in the obscurity of a humble home in Nazareth and grew up to be a carpenter.
When his time had come, at the age of thirty, he came to the public scene as one who taught with authority and as a friend of sinners! It was a shock for respectable people of the day to see him mingle with the sinful characters and social outcasts of his generation. But in no way did that stain his loveliness.
At his word, demons shuddered and fled. Diseases were gone. Bread and fish were multiplied to feed thousands. The stormy winds and waves of the Sea of Galilee were stilled. The dead were raised to life.
At his touch, people were made whole; healed on the inside, forgiven to the core. What moved him to act for others was his compassion. Those who were shunned and rejected by others found in him a friend!
One look from him, people wept in brokenness and found love that never accused. For he showed them their worth and the possibility of a new dawn in their darkened lives. He believed in failures!
In spite of all the sunshine he painted on that village landscape the clouds loomed dark and threatening. His closest friends deserted him in his hour of need. One betrayed him and another denied knowing him.
He was crucified–nailed to the cross–like a criminal on top a hill outside the city of Jerusalem. And to complete the shame, and as if to mock, a written notice of the charge against him was fixed above him saying he is a king. His head was crowned with thorns to prove this claim. The baby that was wrapped in cloths at birth now hung naked for all the world to see. It was a bloody spectacle!
The cross of Jesus, no doubt, was God's foolishness! Yet in that seeming failure and weakness was revealed the extraordinary power of God to save the worst of men and women.
For no light ever shone in human darkness like his light.
No hope ever entered human hearts like his resurrection from the dead.
No new beginning in human hearts and lives was ever made possible like forgiveness of sins granted in his name.
The more you look upon the man who once hung on the cross for you, he speaks to your heart; doesn't he?
—
"But he was pierced for our transgressions, he was crushed for our iniquities; the punishment that brought us peace was upon him, and by his wounds we are healed."
— Isaiah 53:5 Bible NIV 1984.

—
Related Posts:
I Believe in Life After Death!
Every Drop of Blood
2 Minute Speech on Artificial Intelligence and the Future of Mankind!
Listen to the New Rhyme of Rain as it Sounds the Hope of a Bright New Day!
Top Ten Attitudes That Will Make You a Winner in Life
You Can Make Winning in Life a Seven-Step Habit!
Make Excellence the One Habit That You Pursue Incessantly