Words convey thoughts and emotions. But they do not always meet the deepest need in human hearts.
A gentle caring touch can go still further to say what words cannot.
So also God's love. It was expressed in words many thousand times. But it was not just enough.
Something more was needed. Then God became man, love was born a child. Others could see and touch and be his friend.
But then children come with unknown futures. Not so with Jesus. He came with his future clearly mapped out.

He came to take his cross and walk; to be lifted high on it. Love then was on exhibit; naked and bleeding–a public spectacle!
Why should it have been so? There is only one answer. God's love for you and God's judgement on man's sin and rebellion against him.
When you feel forsaken; one look at him is enough. It was love for you that made him shed his last drop of blood.
Next time when you doubt God's love for you; listen hard to the sound of nails pierce through and hit wood hard. All that then bled spelled LOVE!
——–
"In the beginning was the Word, and the Word was with God, and the Word was God. He was with God in the beginning. . . . The Word became flesh and made his dwelling among us."
— John's Gospel 1:1, 2,14a Bible NIV.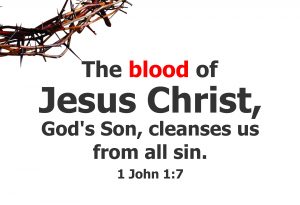 Jesus Christ of Nazareth