First Broadcast 22nd December 2007. Yuvavani, All India Radio, Thiruvanathapuram.
Excerpts
Once upon a time, when Augustus Caesar ruled Rome, a star rose over a little town called Bethlehem. It shone in the darkness. And its light was seen far away in the East. It ignited hope in the hearts of those who were waiting for it. . . .
Christmas thus becomes a sharp cut and the dividing line between a man's history and his destiny. For the birth of Christ in one's heart means that the old has gone and the new has come. This brings hope to every human heart burdened with the past. To such people the star that rose over Bethlehem shines with love and compassion.
It points them to a brand new beginning in life and to a purposeful future. Thus Christmas becomes a time to leave the past behind with its hurtful memories, shameful secrets, bundle of mistakes, and the burden of guilt. This is true because Christmas is the story of light shining in darkness. . . .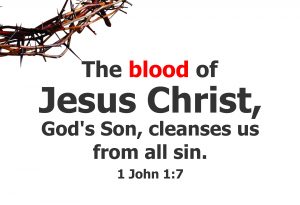 Therefore, Death working backwards is indeed the hope of Christmas: This hope declares that man need not die. Instead he can live forever in the presence of God.
For the doors of heaven have now been opened through the blood of the Lamb of God shed on the cross. And the welcome of God is written across the gates of heaven to all with room in their hearts for Jesus. There, one day, God would wipe away every tear from their eyes. . . .
Listen to Audio:

Radio Talk: The Art of Public Speaking (Audio available)
Radio Talk: The Art of Leadership Communication (Audio available)
Radio Talk: Life Lessons from Cricket
Radio Talk: The Spirit of Christmas as Seen in Charles Dickens' A Christmas Carol
Radio Talk: The Hope for Tomorrow
Short Speeches of Introduction, Welcome, Vote of Thanks, Felicitation.
Jesus Christ of Nazareth