First Broadcast on 29 July 2006. Yuvavani, All India Radio, Thiruvanathapuram.
Excerpts
There are constants and variables in leadership communication. Variables are much sought after while the value of constants are not fully recognized. . . .
As you further think about leadership communication, the important thing to note is that variables like men, method, and medium cannot compensate for lack of constants. Constants are like strong pillars supporting a bridge. They give them strength. When the presence of these pillars are perceived by the target group they are willing to accept the communication that comes across the bridge as reliable. These pillars are built of solid trust. It rests on integrity and relationships built over the years. . . .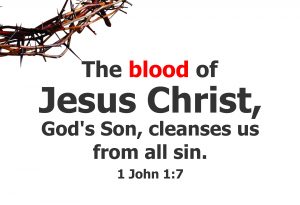 But for the moment let us focus on purposefulness in leadership communication. It is a direct result of the leader's vision. This is inseparably intertwined with his constants. And purposefulness is reflected in clarity of thought. The leader has to be clear about his desired outcomes. He, then, should be able to communicate this vision in clear, precise, concrete, and specific terms to those whom he leads. . . .
Listen to Audio:

7 Essential C's of Effective Leadership
Why Is the Art of Communication Vital to Leadership?
Leadership that Impacts
How to Exercise Effective Leadership
Election Campaign Speech for the Post of School Leader
Radio Talk: The Art of Public Speaking (Audio available)
Radio Talk: The Hope of Christmas (Audio available)
Radio Talk: Life Lessons from Cricket
Radio Talk: The Spirit of Christmas as Seen in Charles Dickens' A Christmas Carol
Radio Talk: The Hope for Tomorrow
Short Speeches of Introduction, Welcome, Vote of Thanks, Felicitation.
Jesus Christ of Nazareth