Excerpts
Yuvavani, All India Radio, Thiruvananthapuram. First Broadcast on 22 April 2017.
But then is it true that no one cares? Often life can bring situations which make us think it is hopeless to hang in there and live to see another day. Dear friends, when you think that you wasted your life and there is no hope of a positive change do not act hastily. Just hold on and tell yourself that this night will pass and the day will break with new hope and a better tomorrow.
It is this message of hope that is the highlight of the story Jesus told about the prodigal son. Instead of the traditional concept of God standing as a tough school master ready with a cane to punish every single offence, Jesus showed us the Father-heart of God filled with compassion and care for his erring children. The story tells us in compelling terms that God is ready to run to us with the offer of forgiveness and acceptance and friendship if only we are ready to say "Yes, I want to come back to you."
In today's world many youngsters need just this assurance of being loved and accepted. Often we demand that they become perfect and righteous before we start loving them. But God is different. He accepts people just the way they are. He specializes in broken lives and works to restore joy and peace in such lives.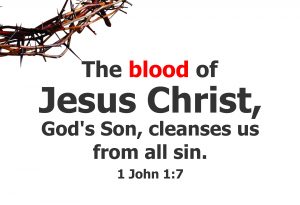 So there is hope for tomorrow even if things have gone wrong in your life so far. God can still paint a beautiful picture around that ugly stain that mars your life. Your past mistakes will not prevent you from achieving greatness in life. God can turn even your worst failures into masterpieces of dazzling beauty and craftsmanship.
Beyond all this there is the hope of a greater tomorrow. For God is not just interested in the present. He is thinking of an eternal home where we shall live with him for time without end. He is always thinking about wiping away all the tears from your eyes.
It was to convey to us this hope of a better tomorrow that Jesus declared, "For God so loved the world that he gave his one and only Son that whoever believes in him shall not perish but have eternal life." He said he came to this world to seek and save what was lost. He came to redeem and give his life to save people from their lost condition. He came to give them hope for tomorrow and even beyond.
Radio Talk: The Art of Public Speaking (Audio available)
Radio Talk: The Art of Leadership Communication (Audio available)
Radio Talk: The Hope of Christmas (Audio available)
Radio Talk: Life Lessons from Cricket
Radio Talk: The Spirit of Christmas as Seen in Charles Dickens' A Christmas Carol
Short Speeches of Introduction, Welcome, Vote of Thanks, Felicitation.
Jesus Christ of Nazareth