Ladies and gentlemen, the couple being celebrated, friends, relatives and well-wishers,
Certain occasions in life are handsomely beautiful and elegantly brilliant. Now that doesn't mean anything in particular; but simply that some moments are hard to describe. The feel here is nostalgic, lovely, and one of immense thanks. Half a century together is awesome; isn't it?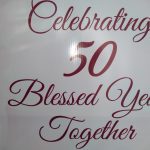 Yes friends, this evening we have come together to celebrate the golden jubilee wedding anniversary of Mrs and Mr. Jordan.* First all let me congratulate them for making it together thus far. Let me also express my joy to find myself able to attend such an occasion of thankful celebration; and I praise God for his faithfulness in having been the shepherd and unfailing guide to this loving couple.
50 years is a long time. What makes the journey of this couple memorable is the exhibit they have been to their children and grandchildren and all their friends, colleagues, neighbours and all whom they have to be in touch with. They have been an exhibit of the solidity of being together, supporting each other, submitting to each other out of mutual respect; and above all for their resilient trust in God in the tough times they faced together.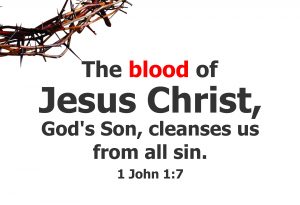 Now let me tell you about the two words that are stamped indelibly on their family life.
One is sovereignty. They have had very strong differences of opinion on many matters; by virtue of both of them being very strong personalities shaped by the cultures they grew up in. It was bound to clash and it did. But the positive thing about all those quarrels is that they never allowed a foreign person; however close he or she otherwise was to interfere in their struggles. They faced their differences together; prayed about it; and over a reasonable period of time came to peaceful conclusions. Not perfect; but practical.
The second thought is unison. In this time and age when independence and freedom are given too much emphasis; this loving couple strived hard to become one in the Lord. In that sense they showed us that love doesn't automatically happen. It is a decision primarily to stay true to each other till the end. Again, it was about open and honest communication; It was about quality time spent together and about promises kept. Their life together is an amazing script that runs counter-culture to the separations that we find happening tragically all around.
Having said that, let me also say that summing up 50 years a few sentences is a real test. It is difficult if not impossible. Yet let me try.
Light that shines illuminating the surroundings; salt that adds taste without making its presence advertised; ordinary water being transformed to wine of the best class; the loveliness of the fragrance that emanates from a garden of roses; the refreshing dew that dampens one's feet in the wet green grass early morning; the gentle breeze that is heard in the rustling of the leaves; and the calm that attends a romantic sunset on the beach: all this are perhaps what can describe the 50 years of this couple together.
Well, battle ships don't come back without getting battered. There is no hiding the fact that in 50 years they faced a lot of troubles. But as they testified a while ago, the grace of the Lord Jesus was sufficient to see them through. As they said, God like a Father having compassion on his children had compassion on them and remembered that they were but dust in all their moments of weakness, mistakes, and failures. They made it through them all being fully assured of the fact that God is faithful and will keep what they had entrusted to his care.
Let me end by saying that this occasion has been special. Just think about the very few who make it this far together. What a blessed day to have witnessed this evening filled with prayers and praise, thanksgiving and joy, love and friendship, and above all the joy of a purposeful celebration.
So let me wish this couple a memorable, heartfelt wedding anniversary. May the coming days see you more attached to each other and may all the good memories weave a rich tapestry in your mind. May the good Lord bless and keep you and give you joy and peace. Amen.
—
*Name chosen is fictitious; but what prompted the post is a real invitation to attend a wedding golden jubilee thanksgiving.
Do You Know What Matters Most in Marital Relationships?
Short Speeches of Introduction, Welcome, Felicitation, Vote of Thanks.
Jesus Christ of Nazareth