I have failed in interviews; you might have too. It is heartbreaking at times; especially when you had intensely expected a successful outcome.
Some go into depression; some others consider themselves failures; and a few consider everything as lost. But what is the truth about the situation?
And what can you possibly do when you fail in an interview?
The first thing to do is not to lose heart. Life is like that. You win sometimes and perhaps lose more times. Accepting this fact is critical to success. No one is immune to failure. Even the best of men and women have failed many times.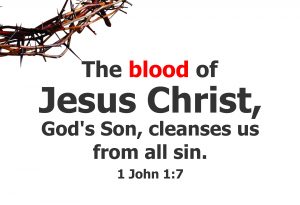 The next thing to do is to focus on the next opportunity. Too much time is lost analyzing the cause of failure, thinking about what might have been, and brooding over the lost opportunity. All these have its rightful place; but you should quickly align yourself to grab the next opportunity.
The third thing is to prepare better. Sometimes lack of proper and comprehensive preparation leads to failure. You may need to brush up on you knowledge, gather more expertise and skill before you make your next attempt.
Another important reason for failure is that even after having all the qualifications needed; you failed to impress the interview board due to lack of proper presentation skills. Some answers can be said in a far more impressive way if you use a little bit of creativity. A failure to do so can make others sound impressive in comparison.
For example, if the answer to the question "Who is your role model?" is "My role model is ….," it is a straightforward answer. But if you can preface it with a general statement like, "A role model is a person whom I can look up to; learn from, imitate, and also be inspired to succeed the way he or she has done in his or her life," Or "What makes a role model impact my life is not the position he or she holds; but the positive influence and the way he or she sets an example by his or her behaviour, speech and courageous action," you make a great impression.
See, you will not succeed in an interview if you do not have passion for what you do in life. What communicates in an interview is your passion more than the best answers you give. When you tell the interview board that reading is your hobby and you have nothing more to say to them about the last book you read except its title and author; you are failing to communicate passion!
Finally, not all interviews are lost due to your poor performance. If you did your best be happy. Just move on.
Learn to enjoy the journey than get stuck with a failure. You learn every time you fail.
If you can learn not to fear interviews and people sitting across you;
if you can find courage to say "I don't know the answer," and not feel ashamed;
if you can keep knocking even after a hundred doors don't open for you;
then you have truly graduated in the art of interviews!.
—-
"Ask and it will be given to you; seek and you will find; knock and the door will be opened to you. For everyone who asks receives; he who seeks finds; and to him who knocks, the door will be opened."
— Jesus Christ, Sermon on the Mount (Matthew 7:7, 8 NIV Bible).
Jesus Christ of Nazareth