The empty tomb in Jerusalem with its large stone doorway rolled away stands as a gateway of hope and life to all mankind.
Having mentioned the historical reality of the resurrection of Jesus Christ let me spell out what it means to you today.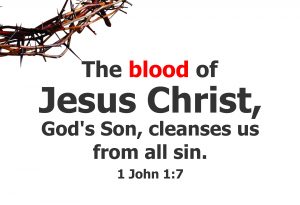 First of all, Jesus took the punishment of our sins on himself so that we can enjoy forgiveness and have peace with God. Since he shed his blood and died sinless, Death could not keep him captive.
So God raised him back to life in a mighty demonstration of power. The good news of the resurrection is that no more sacrifice for sin is needed. It is finished.
Secondly, the resurrection of Jesus dispels fear.
Most of us withdraw into closed rooms and lock it from inside when we are gripped with fear.
The risen Jesus just steps in through closed doors and gently tells you, "Peace be with you."*
His living presence drives away all darkness and puts boldness in your heart. Your circumstances might not change but his risen presence with you in the midst of your trouble is the good news of the resurrection.
Finally, the resurrection of Jesus disarmed Death.
Death always was and is a terrible reality. In Jesus we find a hero who tasted death for us. He not only went through death but in rising from the dead he removed the sting of death.
No longer can the villain Death hold prisoner someone who trusts in Jesus.
Someday soon, out of graves and out of ashes, the dead will rise at the sound of his command. Their bodies will pulsate with life and they will live with him forever.
For these reasons, the resurrection of Jesus from the dead is a shout of triumph over sin, fear, and death itself.
Now let me conclude. If death is the end of life; then what is the purpose of living? Surely mankind has the greatest reason to hope because Jesus has conquered Death and he lives. In believing in him, you too will have eternal life. As for me, I believe in his resurrection. Hope you do too!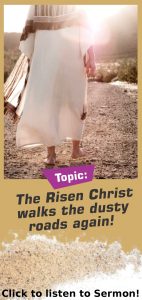 —-
For the wages of sin is death, but the free gift of God is eternal life in Christ Jesus our Lord.
— Romans 6:23 Bible NASB
What Does the Victory of Jesus over Death Mean to Us Today?
Jesus Christ of Nazareth
The Meaning of Life
Short Speeches Welcome, Introduction, Felicitation, Vote of Thanks
Speech Importance of English
Speech Importance of Education
Inspiring Election Campaign Speech for the Post of School Leader
*John 20:19
Posted on Easter Sunday 2019.