Thoughts are the real man or woman you are. What you speak and act is a result of your thoughts.
Some thoughts just come and go by what you see and hear. Some other thoughts you entertain, cherish, embrace and sleep with.
There are loving thoughts about others and there are critical thoughts about others. Lovely thoughts conflict with lustful thoughts, hateful thoughts, suicidal thoughts, harmful thoughts; anxious and worrisome thoughts.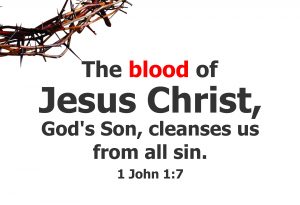 The important question is, "Can you control your thoughts?" Let what Martin Luther said help you. "You cannot keep birds from flying over your head but you can keep them from building a nest in your hair"
The next important question is, do you need help to overcome wrong and negative thoughts? I am convinced we do need help. The Bible shows David asking God, "Search me, O God, and know my heart; test me and know my anxious thoughts. See if there is any offensive way in me, and lead me in the way everlasting."*
Again, like a heart transplant, there needs to be a thought transplant. We need to die to wrong habits of thinking. You have been a prisoner of it long enough; haven't you?
So renew your thoughts. Deliberately say NO to wrong and negative thoughts. Make saying no to them a habit.
Now a bad habit just doesn't go away by wishful thinking. It doesn't give up without putting up a great fight. Why? Because the moment truth exposes the lie about all negative thoughts; it knows it is defeated.
Therefore it puts up a huge fight almost convincing you that victory over negative thoughts is not possible. But it is a lie.
So cheer up; with God's help you can win. Determine to change your negative thinking habits. Fall in love with good, holy, positive, joyous and heavenly thoughts.
Then the darkness in your mind will give way to let light in.
Let me end by asking you a simple question. What is the best way to ensure security for a VIP speaking in a huge stadium? The best way is to tighten security at all the entrances and scan and screen and frisk each one who enters; isn't it?
Likewise guard your senses; especially your eyes and ears. If you can guard these entrances most negative thoughts can be kept away. Your success or failure in real life depends on your thought life. So do your best to keep your mind clean and free from negative thoughts. Instead fill it with good thoughts and wisdom will help you find success.
*Psalm 139:23–24
"Dream, dream, dream. Dreams transform into thoughts and thoughts result in action." — Dr. A. P. J. Abdul Kalam