Prayer is for you; not just for few holy men. It is for sinners like you and me. .
Prayer fails when it is submitted as a wish list. Never forget that it is God–a person at the other end. And not a machine taking orders online!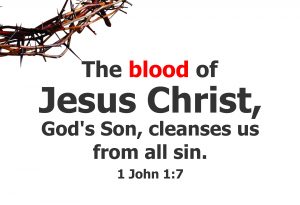 He is holy. He cannot give to you what is out of tune with his nature and character. So a request for an ungodly thing or desire or wrong relationship will not be entertained. No doubt about it.
Prayer is like spending time with your best friend. Why do you do that? Isn't it love? Yes, prayer is desiring God. And longing to be in his joyous presence. Just because you love him.
The most revolutionary thought the world has ever known is surprisingly about prayer. Jesus taught us to call God Father.
And we as his children are encouraged to approach him with absolute freedom, boldness, and confidence.
But then you need to approach God with the expectation that he will hear your cry, listen to you, and answer. He desires that your joy be complete when you receive answers to prayer.
Of course, there are times in all our lives when we feel betrayed by God; other times when he is silent; and on other occasions totally absent or so it seems.
We are angry, sad, disappointed with God in those times and we walk away from him. Still he loves you!
The one thing you should learn about prayer is that like any father, God would love to hear you, his child, speak to him.
No need to seek the help of a stranger to do so; because you are his child. If you are broken in heart about your sins; and really want to change your wrong ways, you can find forgiveness direct from God!
No need to worry about right posture, correctness of language, or time of day. You can pray at home, during travel, while you play or work.
No need to feel you are a beginner in prayer. It is not only for the oldest saint but it is for a little child as well. No one ever graduates in the school of prayer; it is a lifelong process of learning and discovery.
No need to feel inferior. Even as a small private plane has the right to enter an airport where jumbo jets land; your right of entry to have an audience with God was earned on the cross when Jesus shed his blood for all.
And the coolest thing about prayer is that you can be unmasked before God and not feel ashamed.
You can be honest with him about anything–about your fears, your dislikes, your temptations and jealousies, and your hopes and dreams. You can even tell him you are angry with him!
Yes, truth in one's heart is one thing that sells with God.
But the danger is that many wait for a crisis to really call on God. Of course, he helps even then. Yet it can happen that in your haste and worry you might dial the wrong number, find the network busy, or in the worst case realize that you have not saved his number at all!
Above all, God desires to guard your mind with his peace when you are troubled. And it is when your heart is broken, and at a time you cannot utter one word but can only sigh; that is when God is most near. That is when God himself lifts up your heart in prayer!
—
Featured image courtesy: Pexels
But When You Pray!
Bishop Jesudasan–A Short Speech of Tribute!
Speech on The Hope of Christmas
This post was inspired by the reading of the first chapter of Archbishop Anthony Bloom's spiritual classic, "Beginning to Pray'." "The day when God is absent, when He is silent–that is the beginning of prayer," is line from the Introduction in the Book that touched me.