Hi Professionals,
It is time to wake from your sleepy dreams. Wishful thinking is not the kind of stuff that achiever's thrive on. So what are your options to get ahead? Let us quickly look at some of them.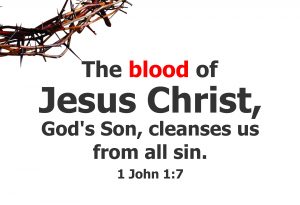 The first question to ask yourself is "Am I deeply passionate about what I want to achieve?" Just because you think it might be good to do something is not enough. What you want to accomplish in your life and career should be interwoven into your very heart and mind.
Secondly, you should have a burning desire. That will keep you energized even when you feel low. It will push you to keep on moving even when there are delays and setbacks. A burning desire to do your stuff will always keep you looking for opportunities to improve yourself, to polish your craft; and learn additional skills.
Thirdly, you should learn to focus. Today, the kind of distractions a professional is confronted with are many. If you audit time spent in meaningless chat face to face as well as in social media you will know what I mean. Hope you won't die of shock as you realize how seconds and minutes add up to a huge chunk of your best time. In addition to leveraging time, you should also learn to dissociate yourself from all things–both good and bad–that do not build up to achieve your goal.
Yet another thought is how the day-to-day needs and worries make you forget and postpone the bigger goals you had always wanted to achieve. Buying provisions for your home needs, paying bills, going to the workshop, getting children ready for school, maintaining your lawn are all things of the present. But unless you keep a time each day dedicated to the achievement of your bigger goals; you fail.
Finally, start now. Do not wait eternally for the perfect hour and moment of the day to start something. You know what! That never happens. Again, hoping that you got started; have you made plans to restart if at all some unexpected disruption occurred to your plans? That is where many fail. You should learn to plan for broken time tables and enthusiastic restarts.
But many say,
"I am a perfectionist. I don't tolerate mistakes. I want to do everything exactly as planned."
My friend, shall I tell you the truth with brute honesty. "Perfectionist mindset is yet another excuse for your laziness; nothing else!" The one thing to do is to look at your excuse of perfectionism honestly; and start with mistakes accompanying.
Above all, keep your eyes on the finishing tape. The art of finishing strong, you must learn to master. You should fuel your heart and mind with the anticipation of the victory and triumph, the joy and the ecstasy after you have offered the best of your "blood, toil, tears and sweat!"
—