All the Presbyters, the bride and groom, other dignitaries, members of family, invited guests and friends,
Greetings to you all in the precious name of our Lord and Saviour Jesus Christ.
First of all, from all of us present here, I wish the newly wedded bride and groom the choicest blessings of married life.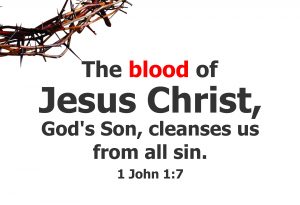 Today, marks a new beginning in your life. In the presence of God and in the presence of all gathered here, you have gifted each other your hearts and love and have promised to be faithful to each other the rest of your life.
This is a very solemn commitment and both of you need the strength of the Spirit of God to keep this sacred trust. When the gift of family is being attacked from all sides, I pray and wish that God grant you both the resolve and will to make your nest safe and secure in the love of God and his protection.
Secondly, marriage is a God-initiated and God-blessed institution. Therefore, in spite of all the difficulties you will face in adjusting to each other and to new-found relations and circumstances, know that God does not make mistakes. You might soon discover when the first glow of romance ebbs that you are married to an imperfect human being and not to a heavenly angel.
This is a discovery that all married men and women make sooner or later. But the joy in the discovery is that it is God who has brought you together and he has a higher purpose in bringing you together. This knowledge that God has brought you together until death part you is the rock on which you can anchor yourself in troubled times. Then you will find God's grace sufficient to meet all your challenges.
Thirdly, for a marriage to be joyous, more than love there should be respect for each other. It requires a thankful heart acknowledging God for the gift of the husband and the gift of the wife. Respect demands that you do not take things for granted. Respect is not just an outward act but an inward attitude which does not shy away from saying sorry when a wrong has been done.
Finally, marriage is a training ground where you learn to love. Why is this important? Simply because love is not just a feeling or an emotion. There is no better way to paint the picture of love than what was read to you from the Bible today. Let me say it one more time:
"Love is patient, love is kind. It does not envy, it does not boast, it is not proud. It is not rude, it is not self-seeking, it is not easily angered, it keeps no record of wrongs. Love does not delight in evil but rejoices with the truth. It always protects, always trusts, always hopes, always perseveres. Love never fails.*
So dear bride and groom, make this kind of a love your goal and guide. May both of you rejoice in each other, find intimacy and trust, joy and affection, loyalty and steadfast love, a sure support and encouragement in each other.
May you put God first in all your decisions. May you find ways to spend quality time with each other; cherishing and nourishing, renewing and refreshing, and delighting in each other. Never let the smile fade; never let the warmth die out; never forget to hold each other.
Wishing both of you all the joy of married life. May the light of God's love shine in your hearts and home. May the Lord bless you and keep you and give you peace. Amen.
——
* 1 Corinthians 13:4–8
"The LORD bless you and keep you; the LORD make his face shine upon you and be gracious to you; the LORD turn his face toward you and give you peace."
–Numbers 6:24–26 Bible
Do You Know What Matters Most in Marital Relationships?
Felicitation: Golden Jubilee Wedding Anniversary