The world is waiting. Yes, the world is waiting for a day when there will be peace. It is amazing how, in spite of great technological advancements, there is unrest in human hearts like never before.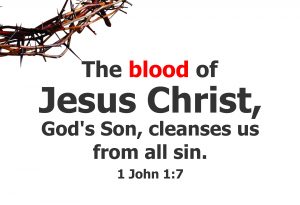 Worry over individual and family needs and pressure at the workplace often drives men and women to despair. Not to mention global concerns like wars, natural disasters and refugee problems. As if problems here are not enough man is desperately probing outer space to find out a dwelling place in future.
But that future is far away. Our question is whether we can enjoy peace now in our lifetime? Perhaps the honest and truthful answer is NO! Before you call me a pessimist, let me say that I am a realist. Because the greatest realist I have ever encountered said, "In this world you will have trouble."
There are two thoughts here. One, the presence of trouble is expected. Two, the emphasis on this world strongly implies that there is another world where troubles are going to be absent. That gives us hope that someday we can have peace. But then that does not solve our present day problems.
Now let me take a look at the quote in full, because I quoted it only in part first. It says, "I have told you these things that in me you may have peace. In this world you will have trouble. But take heart! I have overcome the world."*
Well that is a new way to look at peace! Instead of saying that you have to sign peace treaties or sport olive leaves in emblems or fly white balloons or doves; someone is saying that to find peace you have to look to him. Who is this person who is so bold to make such a statement? And what is the basis on which he has made this claim?
It was at the birth of this child that a mass angelic choir sang: "Glory to God in the highest, and on earth peace to men on whom his favour rests."* His name is Jesus, the Prince of Peace!
You need not believe his claims. Nobody compels you to do so. But if you desire to have peace, God's own peace in your life, you can ask him to give you his peace.
He has made peace real through his shed blood on the cross. On the cross he was pierced for our sins, mistakes and shortcomings and he was crushed for our wrongdoings. The punishment that brought us peace was upon him.*
There are millions who spend an entire lifetime searching for peace. They go for pilgrimages, give alms to the poor, do a lot of volunteer social work, and some trust in their centuries old traditions. But at the end of the journey there is still a vacuum in their hearts. Why?
Because true peace with God does not come with man's good deeds. It is simply a gift given by God. The gift of peace which is God-given will remain in the midst of all trouble. The problem is man is still searching for peace even when God has already shown you that peace does not come as a result of doing some good things but in trusting the Prince of Peace!
Therefore why remain without peace? Let his peace rule our hearts and home.
Amen.
*John 16:33, Isaiah 53:5 Bible.
"In him (Jesus ) we have redemption through his blood, the forgiveness of sins" — Ephesians 1:7  Bible.
"The LORD bless you and keep you;
the LORD make his face shine upon you
and be gracious to you;
the LORD turn his face toward you
and give you peace."
— Numbers 6:24–26 NIV Bible