(A sequel to 2 Minute Speech on the Meaning of Life!)
Hi friends,
Life is all that we have.
One life, and then what? is a big question. If man's philosophies offer some light when death's call is sounded then certainly man has no need of God. But are all men and women confident that they can face death's final call? It is a debatable question indeed.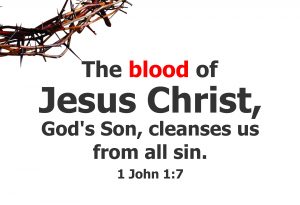 Now let us move to the beginning. The Bible makes a simple and profound statement as its opening line. "In the beginning God created the heavens and the earth." (Genesis 1:1). A person's knowledge of God begins or ends here. If he finds it hard to believe that God is the Creator of what he sees and experiences around him; then he can only believe in chance and in evolution.
Now for a moment let us believe that everything evolved. How does it explain decay and death? Why is that man does not live for ever in spite of the fact that most efforts of mankind are directed at extending the quality and longevity of life?
Why is it that no better statement than one made by Moses in the Bible portrays reality like no other: "The length of our days is seventy years–or eighty, if we have the strength; yet their span is but trouble and sorrow, for they quickly pass, and we fly away" (Psalm 90:10)? The truth is that death is the reality that all confront.
You might say there are reasons for death. But my question is why does death happen? It is because God exists! Just as surely are there laws of nature like the law of gravity there are moral laws that God has set in place in this earth. It is the violation of God's moral laws that has brought death to man.
And here is how the death sentence was pronounced on man. God said, "By the sweat of your brow you will eat your food until you return to the ground, since from it you were taken; for dust you are and to dust you will return (Genesis 3:19)."
In other words, death came into this world because of man's rebellion against God. It is a fact that God created man to live for ever and also he intended man to live in dependence on him. The Bible again says, "man does not live on bread alone, but on every word that comes from the mouth of the LORD (Deuteronomy 8:3)."
The fall of man came about because he yielded to the temptation of doubting God's word. For the first temptation came in these words, "Did God really say, 'You must not eat from any tree in the garden'?" (Genesis 3:1b). Death resulted when God's word was doubted and when man chose to run his life independently of God.
Today also the scene is no different. Everywhere people are confronted with this choice. To chose to believe what God has said or to run his life as if God does not exist. But the reality of death compels us to think a second time about the meaning of life and death.
Of course, we do not have all the answers. But seen from God's eyes life and death has meaning. For life becomes meaningful when you understand that God has a purpose in your creation. And death is a mystery that points out to you the misery, agony, pain and anguish of separation.
If separation from a loved one can give this much pain, it also points to the pain in the heart of God to see the crown of his creation–men and women created in his own image and likeness–separated from him through rebellion and sin. The Bible says, "For the wages of sin is death . . ." That is the bad news. But it puts things in perspective as to why death came into this world.
For the moment let us pursue the question of pain. Does God feel pain? At least there are two thoughts we can think about. One, the shortest verse in the Bible which says, "Jesus wept." (John 11:35). That was in front of the tomb of his friend Lazarus. That means God in flesh experienced the pain of separation of a loved one.
But greater was the pain of separation he felt when he laid down his life shedding his blood on the cross. He cried out to God, "My God, my God, why have you forsaken me?" Yes, God in human flesh died.
So when we think of ultimate questions of life–injustice, inequality, suffering, cruelty, war, disabilities, diseases, and death–we do not have all the answers. But we have the companionship of one who tasted death for us. That alone is our comfort. The knowledge that he knows what it feels like. The assurance that he understands the void and vacuum the loss of someone leaves behind.
Now let me come back to the good news. I quoted earlier, "For the wages of sin is death." Let me now quote it in full. "For the wages of sin is death, but the gift of God is eternal life in Christ Jesus our Lord" (Romans 6:23).
That gives it a totally different colour. It shows us that God tasted death so that we can have life. Not just life in human terms; but life which is the very life of God; of the same quality and unending. It shows us that those who believe in the resurrection of Jesus from the dead will share the same experience.
Yes, the good news is that there is life beyond the final curtain. And you too can have it when you trust and believe in the One who made this stupendous claim, "I am the resurrection and the life; he who believes in me will live, even though he dies; and whoever lives and believes in me will never die"(John 11:25, 26).
Life is too short. And it is unpredictable as well. No one knows when his call to meet God will come. For "man is destined to die once, and after that to face judgment." (Hebrews 9:27). Therefore prepare to meet your God!*
——–
All Bible Quotes are from the New International Version (NIV).
*Amos 4:12
"Do not be afraid. I am the First and the Last. I am the Living One; I was dead, and behold I am alive for ever and ever! And I hold the keys of death and Hades" — Jesus Christ (Revelation 1:17).
Speech on Respect
Jesus Christ of Nazareth!