(A motivational speech for those who are defeated and label themselves failures!)
Life is too short. You cannot afford to stay defeated. Rise up my friend. Today you are defeated. That is true. But what is not true is your belief that you are destined to fail. Who told you this lie? More importantly, why did you choose to believe it?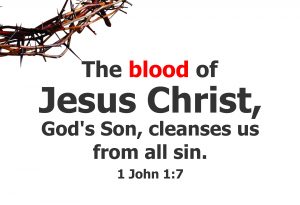 The moment you think that your resources are not enough, you are on the losing side already. Not many of the great achievers in the history of this world had much resources to boast about. But what they had was the desire–not just the desire; but a burning desire that never took NO for an answer. This burning desire to achieve was the lifeblood that helped them survive all odds and heartbreaks and make it.
Now I am not asking you to achieve something spectacular. What I am asking you is to stop telling lies to yourself. Why should you say, "I am not good enough?" Tell me honestly, isn't that an excuse you have found out to stay in your comfort zone? Remember God created you unique with a purpose. If he created you to be a lamp giving light; you can never be comfortable hiding your light underneath a bowl. Let it shine.
The great promise of God to you is this: "But they that wait upon the LORD shall renew their strength; they shall mount up with wings as eagles." The eagle is a bird that undergoes a lot of change in its early years; its feathers change colour indicating growth as it matures and gains extraordinary strength to fly. God says that in this time of waiting and hoping even when nothing seems to happen, he is pouring out strength into you.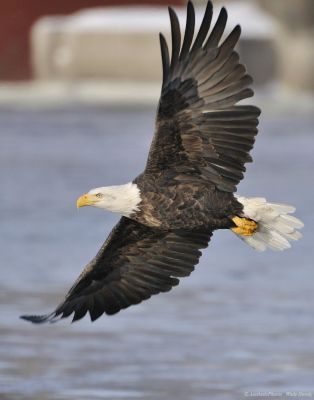 It is available to those "who hope in the LORD" as a modern translation reads. "those who hope in the LORD will renew their strength. They will soar on wings like eagles; they will run and not grow weary, they will walk and not be faint"*. Yes, God wants you to fly high. He wants you to move in the strength he gives. This is his promise. Would you dare to believe and act on it?
Let not your past failures prevent you from performing well in the present opportunity. Do not allow misgivings about your own ability stop your from giving your best at this time. God did not create you to be a failure. Maybe you have failed many times. But that does not make God give up on you. He is asking you to wait on him.
Now what does that mean? It means that you should stop looking to your friends to give the strength only God can give. No one else can substitute that. Again, waiting on God means to trust in God's goodness, love and mercy towards you. It means to believe that God has plans, the best of its kind for you; plans to give you hope and a future.
My friend, do not give up just because you feel that you are not capable. God is more than willing to step into your inabilities and make you achieve awesome victories even when you are weak. No longer are you a helpless victim! Know that for certain! No more excuses. No more blaming your circumstances. Not any more of finding fault with people for your own wrong choices.
Therefore rise up in God's strength. The time of waiting is over. It is time to say goodbye to all those wasted years; because now God is ready to repay you in double measure for all that lost time and opportunities. Only if you are willing to rise up and obey God with all your heart and soul and strength! Yes, rise up in God's strength and soar on wings like eagles!
*Isaiah 40:31 NIV Bible.
Jesus Christ of Nazareth!
Speech on the Importance of English
——–
"And hope does not disappoint us, because God has poured out his love into our hearts by the Holy Spirit whom he has given us. You see, at just the right time, when we were still powerless, Christ died for the ungodly. Very rarely will anyone die for a righteous man, though for a good man someone might possibly dare to die.
But God demonstrates his own love for us in this: While we were yet sinners, Christ died for us."
— Romans 5:5–8 NIV Bible.