Hi Friends,
There is a lot of talk about how to achieve success out there; isn't it? Such talks inspire and motivate us.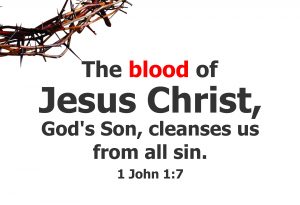 But then why do people fail to succeed consistently?
Why is it that only a few find success while for a vast majority success remains in the wish list always?
There are surely answers to these questions? Yes, as surely as there is life and death, there are principles of success and there are patterns, behaviours and habits that lead to failure. In this short speech, let me try to point out some ways that lead to failure.
If you ask me which is the most important reason why people fail; I can confidently say that it is their inability to say NO when confronted with a wrong choice. In other words such people try to please everybody. They are dominated by "What will others think about me?" thinking.
The failure to say NO with boldness the first time they get a chance to do so is the road that takes many through pain and bitterness and sorrow even though the entry to it was often through the gateway of pleasure.
The second major cause of failure in the modern world is the inability to say NO to distractions. We live in a noisy world with a lot of voices and sounds everywhere. You cannot walk through the street without being visually attracted to all the colours and brightly lit adverts everywhere. But these are nothing compared to the distractions that come to us through gadgets especially mobile phones and through social media like WhatsApp and Facebook.
The trouble with distractions is that they come in good packets which makes it difficult for you to resist. My friends, distractions take your eyes off your goals and make you lose sharp focus. As far as I know, there are not many who have achieved success in life without having pursued it with a single-minded aim.
Interestingly, the next reason for failure is something that will bring a smile to your face. It is nothing other than procrastination. Let me ask you how many times have you postponed doing things you should have done? How many times did such delaying of things dishearten you when pending tasks became a little mountain?
If you wish to avoid this trap, ask two questions when confronted with tasks. Is this urgent? Is this important? Having obtained those answers tackle the hardest and toughest task first. And never leave that till tomorrow which you can do today as Sir Benjamin Franklin said.
There are many other causes for failure. Some among them are, lack of a specific aim or goal; the absence of planning and teamwork, not setting meaningful and realistic deadlines and sticking to it, the inability to persevere in the face of difficulties and setbacks, and of course not updating knowledge. Perhaps you can add many more to this list.
But I can assuredly tell you with all confidence that if you work on the three core ideas mentioned in this speech, you can reverse the trend of failure in your life. Let me repeat those important points once again.
To succeed in life,
One, learn to say NO with boldness the first time you are confronted with a wrong choice.
Two,have the courage to say NO to distractions even when they come in good packets.
And Three, say NO to laziness, instead prioritize tasks and do things promptly without postponing.
Now, let me tell you my friends, you can listen to all the motivational talks, workshops and seminars on success. But what you hear will only work for you if you follow it up with decisive decisions and action.
Thank you.