Respected teachers and my dear friends,
Isn't it amazing to be alive today? Well, some of you might have started thinking, "What's so special about today?" Good question.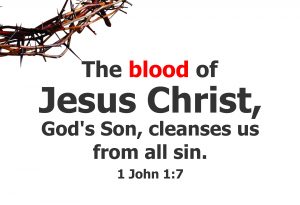 But let me ask you, "Is it not because we take so many things for granted that we do not see today as special?" Right from the fact that we woke up this morning and the sun rose there are many things to be thankful for; isn't it? That is why I started off saying it is amazing to be alive today.
Let me say it once again that today is a special day. Today is a very special day because it is God's gift to us. That is why it is called the Present. Therefore a wise utilization of the present is what gives meaning to life as well.
Today is a special day because it gives you an opportunity to do things you had always loved to do. Today presents us with opportunity to do good. This day gives us a chance to love others and encourage the weak. For the Bible says, "Do not withhold good from those who deserve it, when it is in your power to act."*
Today is a special day again because it allows you to dream; dreams that will ignite your capability to soar above all that pulls you down. Today is a very special day because it gives us a chance to act on our dreams and achieve our goals. That is why Martin Luther King said, "I have a dream today." He said that because today's dream is tomorrow's reality.
Finally, today gives you an opportunity to make peace with God and men. For there are many who earnestly desire to do so but miss the chance altogether. So value today as very special and cherish the moments you get to meet and talk and spend time with people you hold dear to your heart.
So my dear friends, the sun rises and it sets. Perhaps yesterday saw you make some mistake and fail. Do not wallow in self-pity and doubt about your own ability. Rise from your bed of despair. And God's light will shine on your paths. For you can never underestimate the awesome possibility of forgiveness and a new beginning God offers to you today.
Yes friends, it is amazing to be alive today. And because of compelling reasons mentioned earlier, today is a very special day! Yes, yesterday is gone, tomorrow might never come. So let us grab the present moment and live life to the fullest for today is a very special day.
Let me end with the words of Jesus Christ who said, "Do not worry about tomorrow, for tomorrow will worry about itself."* Therefore let us not postpone for tomorrow what can be done today.
Thank you.
Jesus Christ of Nazareth!
——
*Proverbs 3:27, Matthew 6:34
"Today, if you hear his [God's] voice, do not harden your hearts"
— Hebrews 3:15 Bible.
"This is the day the LORD has made; let us rejoice and be glad in it"
— Psalm 118:24 Bible
Read Original 1 Minute Version of the Speech Today Is a Special Day!