Most of us worry constantly. We worry about our health, our finances, our marriage, our careers, our children, exams and interviews, and our future. Many, if not all, worry about their appearance as well.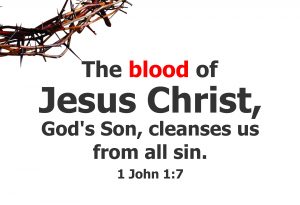 Why are we constantly worrying? Even though we know that worry accomplishes nothing positive, for some strange reason people do not stop worrying. Neither you nor me!
Why is this so? Fear and insecurity might top the list of worry-causing factors. We fear almost everything. Starting from fear of the dark and strangers, it can move to fear of failure and rejection and many more of the like.
Perhaps God knows our frame better than we do. He knows that thoughts about the future fill our hearts with concern and fear. Therefore, Jesus in his Sermon on the Mount asked us not to worry about tomorrow. He also said that you need not worry about daily needs like food and clothing.
The point he wanted to make was that your life is more important than food and the body more important than clothes. Therefore you need not worry.
To stress the thought further he asked us to look at the birds of the air and see that God provides for them even though they do not sow or reap or store away in barns. He asked us to consider how the lilies of the field grow without any special effort and to see how God has clothed them with splendour.
If God cared to clothe grass which is here today and the day after is thrown into the fire; how much more will God care about clothing you was his argument. The question therefore is about trust in God and his care for you.
His bold emphasis was that your heavenly Father knows your needs even before you ask him. Therefore you need not worry.
In another context he said that even a sparrow sold for a small amount does not fall to the ground without your heavenly Father knowing it. He added that even the very hairs of your head are numbered; therefore do not be afraid.
The point Jesus made is that God who does not forget the unvalued sparrow will not forget you or any of your needs.
Let me conclude by saying that the one way to get out of the habit of worrying is to trust in your heavenly Father's care. He knows you by name. He knows your inner struggles, conflicts and despair. What if today you knew that he is not pointing an accusing or condemning finger at you! His arms are opened wide. If only you would come to him!
Better know that the future comes one step at a time. Above all, when God guides, you can ask him to hold your hand and just follow. It takes time, a lot of time, even a lifetime to learn to trust God's leading in one's life.
But God is patient. He waits for you to learn to trust him. He wants you to be glad and without worry!
---
[Bible References: Matthew 6:8 and 25–34, Luke 12:22-34]
"Do not be anxious about anything, but in everything, by prayer and petition, with thanksgiving, present your requests to God.

And the peace of God, which transcends all understanding, will guard your hearts and minds in Christ Jesus."

— Philippians 4:6, 7.