Imagine a world without teachers. It will be as if a hundred million lights were switched off all at once.
Windows Opening to the World
Some teachers have inspired us; some others might not have lived up to our expectations. Some have been tolerant of our irksome behaviour; but others have been tough towards us even to the point of physical torture especially in school.
Yet we can never forget the fact that it was teachers who were the windows through which we first saw the world with wide big eyes. It was they who provoked our curiosity and lend us a helping hand to cross the obstacles that often came our way.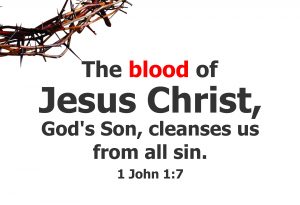 Not Just Passing On Knowledge
We hated them for the discipline they enforced on us; but in later years hatred turned to respect and gratitude towards them for being tough on us. It was only in hindsight we understood that they had our good in mind.
So many of our teachers could have found better paying jobs; but they chose to esteem highly and hold dear this noble vocation of moulding a young generation turning them into men and women of excellence and character.
Care and Concern
There were times when we were in personal difficulties. It was at those times we saw a different teacher than the one we saw in our classrooms. They came to us, showed their concern and gave practical help. Thus they gave to us the message that they cared for each one of us as individuals.
Seeing Beyond
Some of our teachers had the gift of being prophetic for they could see beyond the ordinary in us. They predicted with great insight which direction our life's journey would take in future. I have personally experienced this.
Virtual Classrooms Are No Substitute
In these days of virtual classrooms and technological advancements in education some argue that the traditional role of teachers inside a classroom is being rewritten. How far from the truth it is. No message has the ring of authority or warmth of a personal touch like learning in a face to face encounter with a teacher inside or outside a classroom setting.
John, beloved among the disciples of Jesus Christ and one who was taught by him, in his old age wrote of that experience in these words: "That which was from the beginning, which we have heard, which we have seen with our eyes, which we have looked at and our hands have touched—this we proclaim concerning the Word of life." (1 John 1:1 NIV). These words highlight the importance of truth and wisdom coming to us not as teachings alone but in the form of a person who can be seen and touched.
Tribute
As we celebrate yet another Teacher's Day today, let us remember our teachers with a thankful heart. Let us wish each one of them all joy in their sunset years. Above all let us try to live up to our full potential for it was to see us do exceedingly well in life they invested so much of their time and energy on us.
Finally, let us thank our teachers for believing in us when many others tried to wrest our dreams away from us. Let us be grateful that our teachers like lighthouses towering above the storms of life prevented us from crashing on rocky shores by beaming their light in dark and tempestous seas.
In this context the words of Henry Brooks Adams rings out loud and clear: "A teacher affects eternity; he can never tell where his influence stops." So let us salute our teachers and continue to shine that light they passed on to us!
[Posted on Teacher's Day, September 5, 2012]
Jesus Christ of Nazareth!