Here are Seven principles of good friendship.
#1. Trust
How do you go about defining trust in a relationship? It is like leaving all your valuables at home unlocked and openly visible when you go out and while your friend is staying behind. It is that confidence that your friend has your highest good in mind and will do you no harm. And if you ask me how trust can be developed; you start trusting by believing the best about your friend.
#2. Loyalty
The best you can be to your friend is showing up for him or her during their times of need. It might mean that you cancel some of your scheduled programmes to squeeze in some time to be with your friend. It sometimes might involve travel just to be with him or her. A friend sticks to you when he or she knows that you can be counted to stand with him or her in a moment of crisis.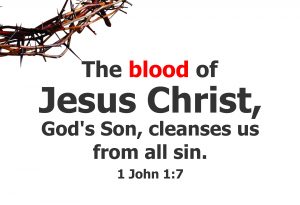 #3. Communication
Friendship is developed over the years and communication is vital to its success. You need to find time to spend with each other and talk openly about matters that concern both of you. Even if you are separated by distance maintain constant contact via emails or phone calls. Do not try to make your friend a dustbin where you can dump all your worries. If you want your friendship to survive be a keen listener while your friend talks. Do not jump in with opinions while he or she is talking; allow him or her to express or ventilate all their feelings.
#4. Encouragement
The best, the brightest, and the most brilliant person also needs encouragement. As my Professor at College said after receiving a card some of my classmates gave him on Teacher's Day containing the words, "We will write it on the wall that you are the best teacher . . ."; "We all need encouragement. Thanks for your card. I was floating on the air for three days." You can encourage your friend by thoughtful words, giving gifts on his or her special days, by a surprise visit when he or she is down in spirit.
One classic example of offering encouragement in friendship that has been recorded is that of David (the young boy who killed the giant Goliath) and Jonathan. When Jonathan knew for certain that his father King Saul was trying to take David's life, he went out into the desert where David was hiding and "helped him find strength in God."
#5. Honest Criticism
So many people do harm to their friends when they refuse to be honest with them. In order not to hurt their friends they withhold painful truths. I have asked many BPPS students about their very obvious awkward mannerisms. I am often given the answer that no one, not even their best friends, had pointed it out to them. We shouldn't try to hurt our friends; but at the same time if we do not hurt them with honest criticism they will be losers in the long run. But do it in a spirit of love rather than in a "I am better than you" attitude.
"Better is open rebuke than hidden love. Wounds from a friend can be trusted, but an enemy mutlitplies kisses" — King Solomon (Proverbs 27:5, 6 NIV).
#6. Someone Who Pushes You To Be Your Best
Mediocrity happens when no one is trying to push you harder. If we look at how mother eagles teach their young ones to fly; they just disturb the cosy nest that is high up on some cliff and push each eaglet down. It looks cruel to the onlooker; but that push into the deep fall downwards is absolutely essential to teach the eaglets to fly. But when the eaglet flaps its wings and is unable to hold out on its own; the mother eagle swoops down underneath it and holds it up in her stretched wings.
This is an image that God uses to tell us of his friendship towards us. He, like good friends, sometimes disturbs our lives so that we will be our best by daring the impossible.
#7. Prayer
I have a few faithful friends who always pray for me. It has encouraged me a lot over the years. I am absolutely certain that their prayers have made a great difference in my life. There are times in life when our best counsel and help might not be enough to meet our friend's need. Those are times we commit our friends to God's higher power and wisdom.
In a classic instance, Jesus, just before his impending death on the cross predicted that his foremost disciple and friend Simon Peter would deny knowing him. But he also added, "Simon, Simon, Satan has asked to sift you as wheat. But I have prayed for you, Simon, that your faith may not fail." It was that prayer that restored their friendship even after Peter denied knowing his Saviour and Master. So, it is a good practice to pray for your friends constantly.
When the Music Is Out of Tune
Without doubt, expect misunderstandings and hurts to come often in friendship. When that happens do not wait for your friend to come to you and make things clear. Take the initiative and open dialogue. Let the motive not be to fix the blame; but let your attitude be to bring the best out of the bitter experience. Love "keeps no record of wrongs."
Sometimes our best friends do us wrong. But let us learn to forgive. What I try to do when some mistakes do happen from my friends is this: I deliberately think about all the good that they have done for me in times past; the simple things to big helps they have done for me. As I list them out, the love for them returns and in a matter of minutes the wrong they did falls into perspective!
Friends are God's gift to us.
Let us celebrate friendship and thank God for all our friends!
Jesus Christ of Nazareth!
"Greater love has no one than this, that he lay down his life for his friends. You are my friends if you do what I command. I no longer call you servants, because a servant does not know his master's business. Instead, I have called you friends, for everything that I learned from my Father I have made known to you" – Jesus Christ.