Open up!
Many youngsters opt for suicide in a moment of impulse. Even though they think they have thought through every aspect of the problem; they are mistaken. If only they did open up and talk with someone they trusted especially members of family things would have been different. Precious lives can be saved if people are willing to open up and talk.
It is definitely a mistaken notion that "I have no one to care for me."
If anyone is obsessed with such a thought and you know about it, encourage that person to open up and share with you his or her thoughts and feelings. With patience and love point out to that person that there are people who care.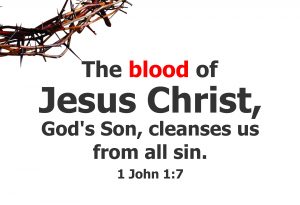 Perhaps the most important thought to convey is that he or she need not fight their problems alone. There is a community of friends and loved ones to support them.
Today's media, especially television and print media are full of glorified stories of suicide. They are too descriptive. It is influencing youngsters to think that suicide is some kind of bravado. No. It is simply cowardice. You need courage to live and fight against odds in life and come out successful. You don't need courage to die.
Therefore let us feed our minds with good and wholesome thoughts. As St. Paul said, "Finally, brothers, whatever is true, whatever is noble, whatever is right, whatever is pure, whatever is lovely, whatever is admirable-if anything is excellent or praiseworthy-think about such things." (Philippians 4:8 NIV). Remember that right thoughts lead to right action.
This world will definitely be a better place if you shine your little light rather than snuff it out and leave pitch black darkness behind. For all that suicides leave behind is a deep sense of loss, unspeakable sense of the tragic, the seeming meaninglessness of wasted life and the thought that it all could have been prevented had that person just opened up his or heart to someone before it was too late.
Above all, each day brings new hope however great the darkness was during the night. You will have hope if you listen to the voice of God who speaks, "I have loved you with an everlasting love. Fear not, you are mine. Even if your mother forgets you, I will not forget you. Therefore be strong and courageous. Do not be terrified; do not be discouraged. I will never leave you nor forsake you." There is a better hope and a better tomorrow. Your future will not be cut off. So open up and say "Yes" to life.
When darkness overwhelms you, think on Jesus' words of life:
"The thief comes only to steal and kill and destroy; I have come that they may have life, and have it to the full." — (John 10:10 NIV)
He came to shed his blood and die that you might live and have life everlasting. If you are so much alone you have none to share your thoughts open up your heart to God who listens; pour out your deepest pain before him, and say "Yes" to life!
Jesus Christ of Nazareth!