Failure is not something to be ashamed of. It is an essential part of daily living, learning and growth. It is therefore wrong to compartmentalize life into failure and success; for what we term as failure is the real ingredient and mix of success. And this is how you can get the best taste out of your failures.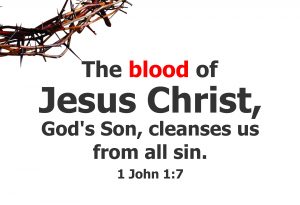 #1. Thank God for all your failures in life.
Let those failures be personal, financial, in relationships, or any other; thank God for them all. This is absolutely difficult. Yet once you start praising God for your failures in life; it simply lifts the burden from your heart. Maintain this attitude of praise throughout the year. It means that you are willing like a little child to hand over to God all your broken toys and in return get the most beautiful and cherished triumph of creative work and good made out your dismal failures in life. Believe me, it works!
#2. Try to understand whether your failure was caused by external sources beyond your control.
If so, find out whether such influences can be avoided in future. Perhaps it was well-meant advice given by people, even relatives or friends, who pressurized you with general opinions but never had a clue about the ground reality you were facing. Minimize exposure to such half-baked opinions.
#3. Do not yield to a failure-complex.
Let it be true that you failed seven times attempting the same thing. What does it prove? It simply proves that your attempts did not have the quality, resources, energy, game plan, skill, or perseverance needed to succeed. That does not make you a failure. It simply makes you aware about areas that you need to work on more and more. Therefore resist every attempt by people to label you a failure. More importantly do not do it yourself.
#4. Make plans.
Not one of them might be the solution to overcoming your failure. But still make them. It will help you to see some missing link that you overlooked. It will give you insight to factors that you did not foresee before. Try to think outrageously differently than you ever did before.
Have You Hid Your Talent?
#5. Take a professional approach to failure; avoid the emotional roller coaster.
Once you give the reins of your thinking to emotions it will gallop like it please. One moment you'll be discouraged, the other moment hopeful and then perhaps you feel like quitting and even at that point feel deceived that you did not encounter failure at all. Instead of allowing emotions to take over, try to take a sheet of paper and write down exactly what went wrong and try to pick up those things that did actually go right. Look closely, analyze, and try to repair that area that needs mending rather than leave it all to the unpredictable gallop of emotions.
7 Steps to Get Out of Inferiority Complex
#6. Try to learn from the success stories of others.
I remember how as a student I participated for inter-collegiate elocution competitions and failed many times. After such bad performances, instead of leaving the hall (where the competitions were being held) in despair, I would sit through till another 15 or 20 participants would finish speaking on the topic. Some of those speeches would be no better than what I did; but the rest were a cut above the others. By constantly listening to such good speakers, I somehow (mostly unconsciously even) picked up the tricks of the trade and started winning. And from then on it was very difficult for me to lose. Winning, in short, became a habit with me.
I Am Not Good Enough
#7. When you fail, never lower your standards.
I learned this principle from the encounter Simon Peter the expert fisherman of the Sea of Galilee had with Jesus Christ (Refer Luke's Gospel, Chapter 5). Once Simon was washing his nets after a long night's hard work at the sea. Jesus stepped into his empty boat and asked him to keep the boat a little away from shore. From there he taught the crowds. When he finished teaching he said to Simon, "Put out into deep water, and let down the nets for a catch." To this Simon said, "Master, we've worked hard all night and haven't caught anything. But because you say so, I will let down the nets." Remember, Simon Peter was an expert fisherman. He had caught nothing after a hard night's toil. Not only was his boat empty, but his purse was also empty that day. Yet against common sense, he obeyed the word of the Lord Jesus Christ and caught a great catch that day and all the fishermen were astonished. It led Simon Peter to worship Christ and follow him!
The point is that the catch is always in the deep; not in shallow waters. It doesn't matter if after having worked long and hard you have caught nothing. If you listen to the voice of the Master and obey; you'll have a great catch indeed!
Jesus Christ of Nazareth!
Failures in Their True Light