"I've severe inferiority complex. I would like to talk about it sometime"; so said an IT professional to me over phone a few weeks ago. I suddenly felt the pain with which he spoke.
It also reminded me of many other students I had met in my training sessions; who though putting on a brave and confident face on the outside hid a nagging problem of inferiority on the inside. At some point they too had revealed that their struggle was with inferiority complex more than anything else. Many did confess this with tears in their eyes.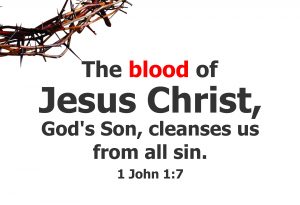 Why is inferiority complex so widespread? Why does it affect people who sport a very confident face otherwise? Is there any solution to this? If so, how can one get out of this as a better person?
Honestly, no easy solutions come to mind. Each individual may have had struggles early in life which are unique to that person. A sympathetic understanding of underlying causes might help to kick-start the journey on the road to recovery and wholeness.
Yet whatever be the cause, the root of inferiority complex is lies and deception. It happens when we believe wrong and unjust estimates about ourselves. Others might pressurize us to believe these lies or we might just be deceived to believe them on our own. If you can learn to unmask these lies and deception; then you stand a greater chance to get out of inferiority complex. Indeed, it is the truth that will set you free.
#1. Know that you as a person has value in God's eyes.
No matter how unjust the comparisons that are made about you; and how unfair that criticism that is made against you, God loves you and values you as a unique individual. You are not someone lost in the crowd; but you're someone with great worth in God's eyes. The Lord says: "I have loved you with an everlasting love." Do you believe this? It is the first step on the road to recovery.
#2. Know that the glamorous and the glossy that is presented as good and perfect in the media and advertisements are mostly grossly inflated presentations.
The real world is more about failures, disappointments and despair along with occasional triumphs in the daily grind of life and dull routine. So do not measure your worth against unreal values the marketing world attractively and temptingly presents.
#3. Know that in spite of everything you can think of negatively about yourselves, there is one thing that is good about you.
Your challenge is to find that one thing and be very good at it. Make it a great strength of yours. Let it become your passport to greatness. Though weakness is common to all; it is your duty to work hard and excel in one thing you are good at. When you excel in that one thing the root of inferiority complex can be cut down.
#4. Know that the past with all its pains, hurts, failures and heartbreaks have to be forgotten.
So many people find themselves struggling with guilt and fear because they had been victimized in the past. Such experiences do take time to heal. But your cooperation is a must. You need to decide to get up from where you're lying down. Do not be comfortable with your pain. Shut the door behind to such memories and get on with life.
#5. Know that you can learn to see the negative circumstances in your life differently.
See bad circumstances in life as the training ground where your character is made strong through the fires of difficulty. Also be thankful for the difficulties in life. The thankful attitude, if practiced constantly will give you joy and enable you to defy the downward pull of inferiority complex and rise above negative circumstances.
#6. Know that labels need not be allowed to stick permanently on you.
Once a doctor told me "My two children are introverts." I was shocked. Because her children who had attended my training sessions had done so well in class; especially team events. So I asked her why she held the belief that her children are introverts? She told me that their school teacher had told her so. How sad that this mother so thoughtlessly parroted this in front of others in the hearing of her children. I was compelled to tell her that the teacher's role and duty was not to label her children negatively but to help them come out of their shells. However, I told her, I was happy that her children did not believe what she or their teacher had told. So you need to recognize that negative labels don't define you. Instead you have the power and the ability to tear off these negative labels. Why not do it now?
#7. Know that you can make a difference.
There are many people who need you. Often it is the sense of uselessness that creates inferiority complex. Get involved in building up the lives of others; especially those who have not many to encourage them to succeed. The knowledge that you put a smile on someone's face by a kind word, gesture or deed; the realization that your help gave someone the courage to live another day; is a great healer.
In conclusion, let me tell you that inferiority complex is not a problem that is solved in a moment's time. Sometimes it can be a lifelong battle. Those who are suffering from inferiority complex need not lose heart if the struggle seems too long drawn out. There is yet hope. Do not despise yourself. But be thankful that you can still make a positive and creative difference in the lives of others in spite of struggling with feelings of inferiority!
Jesus Christ of Nazareth!
7 Sure Steps on How to Handle Confidence Loss!
7 Sayings of Jesus on the Cross
Tips for Compering