Jesus' resurrection from the dead stands as a gateway of hope to all mankind.
In him is found the bridge from death to life.
He came to release those who lived all their lives in fear of death by tasting death for everyone. This he did on the cross where he shed his blood for the sins of all. And having tasted death, he came back to life; for it was impossible for death to hold the Author of life.
What does his triumph over death mean to us today?
It challenges us to see life through a larger frame. If death is not the end of life and there is a beyond; then surely life on earth is a preparation. So let us put to use today better.
It challenges us to clearly see the brevity of life. The longest years are but a drop in the vast ocean of timelessness that awaits man beyond life's final curtain. So let us see life in perspective.
It challenges us to live life on a higher plane: To have hope instead of despair; to have joy in difficult times; to be courageous even in defeat; to hold on to life in faith and hope of the dawn of a better tomorrow. So let us make pro-life choices every day.
Ultimately, his resurrection answers questions that has disturbed thinking minds down through the centuries. One of those questions being, Where am I headed to? The answer is still any man's personal choice; but any one can choose to trust the One who has travelled before through death's dark valley into the freedom and joy of light.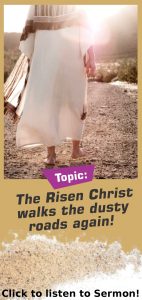 I Believe in the Resurrection
Short Speeches of Welcome, Introduction, Felicitation, Vote of Thanks