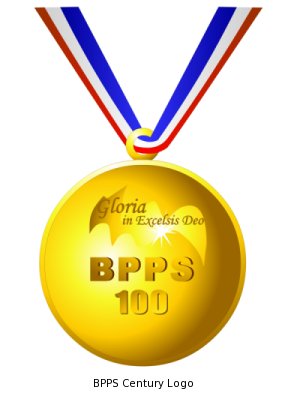 The milestone of 100 BPPS Batches is a moment of joy. It is a time to look back and remember the pathways one travelled to reach this transition point in the journey.
In Century Notes, I am sharing 24 lessons that I found meaningful in this journey. It is my hope and prayer that these snippets would encourage someone who is trying to live his or her dream.
When I started teaching public speaking in the city of Thiruvananthapuram (formerly Trivandrum) in 1996; there were not many who believed in this effort. But 100 Batches have happened. More are yet to come.
With thanks to God Almighty, here are the lessons I learned during this journey.
The BPPS Century Batch was conducted at Trivandrum YMCA from 2nd to 14th July 2007 with 16 students attending.
#1. Start Small
"A journey of a thousand miles begins with one single step." Those were the first words written on the blackboard at the YMCA Hall Trivandrum in 1996 as I began teaching public speaking. Read More>>
#2. Have a Vision
Great dreams are deposited in human hearts by divine hands. Then an ordinary man becomes a dreamer. Read More>>
#3. Steer Through Rough Weather
It is said that, "A smooth sea never made a skilled mariner." How true! When dreams are lived out it is quite natural to encounter rough weather. Read More>>
#4. Finish Strong
The temptation to give up midway into the success story is common to man. And many have been the victims who were slain by it. It all happens when one loses sight of the finishing tape. Read More>>
#5. Plan Your Innings
The game of cricket has taught me many vital lessons. One of the most important is the ability to plan and pace your innings. Sometimes you need to go on the offensive and take the game into the opponents' camp. Read More>>
#6. The Secret of Wisdom
A lamp cannot burn if there is no supply of oil to it. Likewise a man cannot continue to shed light if his wisdom runs out of supply. Read More>>
#7. Forget the Past
The secret of success is to be able to look forward with hope to the new thing that God can do in one's life. This is only possible by forgetting the past. Leave it behind. Read More>>
#8. Time
We live in space but are bound by time. Time cannot be bought nor can it be saved. How best the passing seconds are used determine how worthwhile life can become. Read More>>
#9. Opportunities
If one is willing to work honest and hard, then surely opportunities will come. Though there are seasons when opportunities seem to run dry; it will not fail to appear. But chances are that these opportunities may not look promising. Read More>>
#10. Identifying One's Uniqueness
Not everyone is called to be great. But certainly everyone is created unique. He or she occupies a point in space and time which is never mirrored on earth in the present. Read More>>
#11. Failures
I have had my share of failures. And the big thing I learned about them is that failures are no accident. We plan to fail. That might come as a surprise: Read More>>
#12. Driven by a Purpose
A boat may have a destination. But if there is no wind then a sailboat won't sail. It is the wind that fills the sails. Likewise purpose in life fills your heart and mind with enthusiasm. Read More>>
#13. Be Thankful
Somebody said in the past: "Count your blessings." In the early days when the struggle was very real to organize batches and make it succeed it was difficult indeed for me to count the blessings. Read More>>
#14. Let Go
Growth in life is a complex process. But its principle is simple. It can be said in two words, "Let go!" And there is much value in those two simple words. Read More>>
#15. Focus
Choices confront you and me daily. In the Professional world also there are a lot of choices to be made. But when success eludes you some choices appear tempting. Read More>>
#16. Dream Big
It is popularly quoted; yet I quote again: "If you jump at the stars you may not get one but certainly you'll not return with mud." Read More>>
#17. Burning Bridges Behind
One of the toughest situations I had to face was the aftermath of my resignation from Government Service. A lot of people asked: "Could you not have taken leave? Or Could you not have taught public speaking and worked at the same time? Why did you resign?" Read More>>
#18. Empty Spaces and Closed Doors
Most people have been baffled by the seeming period of inactivity that often punctuate the time between two batches. There are many reasons why people are frightened about such silent times. Read More>>
#19. The Road Less Travelled
This is one of the fascinations of BPPS. At least in the city of Thiruvananthapuram (formerly Trivandrum), not many have travelled this way before. Many would have attempted; but very few have continued over such a long period of time. Read More>>
#20. Confidence Loss
Confidence loss happens to the best of men. But it does not last forever. Long ago I was fascinated by these lines: "It would pass. The confidence of any man who really knew what he was doing returned eventually…." Read More>>
#21. Perseverance
As many already know the first day of the first batch in 1996 was disrupted by the declaration of a bandh. But because God's hand was working beyond circumstances, classes started in a small way the first day itself. Read More>>
#22. Skyprints
The poet H. W. Longfellow wrote about leaving behind us "Footprints on the sands of time." He had the hope that some disheartened traveller would see these footprints and take heart. My thoughts were similarly focussed on leaving behind something enduring. Read More>>
#23. Winning Together
One of the big lessons that BPPS has taught me is that not one of us wins alone. There were many in my life who stepped in at significant moments to lend a helping hand. Each crossroad in life saw an abundant provision of God's faithfulness in bringing across my way people who helped me. Read More>>
#24. Legacy
As the Hundredth Batch is being celebrated now; my mind is full of thankfulness to God Almighty. For without Him nothing would have been possible (Luke 1:37). Read More>>