Names are very very special to people. You are no exception; neither am I. But how many know you by name? That is a deeper question than it looks like.
The question is how many know who you really are? Many know your best. But do they know you at your worst? Some might. But then do people know you; the way you behave when no one is watching? Perhaps that touches a nerve; doesn't it? It is about character; who you truly are!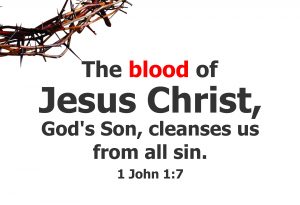 Again, to know someone by name means to know what that person can truly become. It is here that some parents and teachers show their genius. They foresee what his or her child or student shall become. With precision their words often find their mark.
How much more so with God! Jesus said, I know my sheep and call them by name.*
In a world that is getting more impersonal and artificially intelligent each passing day, you might be treated like a pawn on a chess board that is often sacrificed to protect a more key player. Yet not so with God!
Jesus said, he who comes to me I will never cast out.* No one snatches them out of my hand.* You might be a dismal failure in the eyes of others. But not so with God!
He says, you are precious* and you are mine. I have called you by name.* That means he knows your present failures but believes in your future potential. That is not artificial intelligence but divine intelligence! The cross Jesus bled and died for you is the greatest proof of God gambling all for you. Just to tell you he believes in you even if no one else does.
Now it is your turn. To respond to the One who knows you and calls you by name. He hung naked and bleeding on the cross scorning its shame.* So that someday he will have the joy to call you his own by name.
Yes, he knows you and calls you by name. He is offering you a chance to turn away from sinful ways and find the joy of life he offers. Can you honestly say that there is one in your chat who knows you the way he does?
—-
Bible references: John 10:1–18, John 637:, John 10:28, Isaiah 43:4, Isaiah 43:1, Exodus 33:17, Hebrews 12:2
Jesus Christ of Nazareth
The Meaning of Life