Life is not a rear view mirror. Yet the truth is that most of us drive forward in life with a backward glance.
Hey, an occasional look is needed for safe driving; that I agree. But what if looking back becomes a habit and constant obsession!
First of all a constant look at the rear view mirror steals your joy. Life is always happening forward. Being tied like a boat to a dock and rooted fixedly to your past makes you miss the joys of the present moment.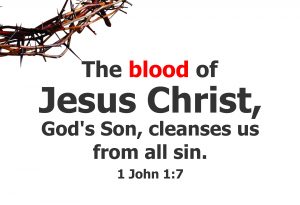 Secondly, a continual backward glance towards the past splashes dark shades over your memories. It might be true that you were rejected and treated badly and unfairly. Now what is the point? Do you wish to remain a victim all your life?
I do respect you for your courage in standing strong in the midst of your trials; but at the same time I wish that you will fight back and win the battle in your mind. And rise above the negatives of the past that cloud your thinking, your emotions, and the unrest of your heart.
Finally, a romance with your past programs your life for failures again and again.The more you keep brooding over what went wrong in your life; the greater chance is that you lose perspective. It is like jumping into a mud pool and hoping to wash yourself clean while lying there. "Get out!"
Life is too short. Life might not have been fair with you. Yet you have got today. Invest for your future. There is something left in you to put up a fight. Look up to heaven for help. And look forward with hope.
In spite of all that went wrong in the past; God can yet bring a good and new thing to happen in your life. Forgiveness and pardon, mercy and compassion, strength and help, freedom from guilt and shame and fear; and above all a new clean beginning are found through trust in Jesus.
For the Bible says,
"Therefore, if anyone is in Christ, he is a new creation; the old has gone, the new has come!"*
So in God you can have a brand new beginning in life. It will enable you to say no to evil, give up attitudes of hatred, and die to old habits that made you a slave to vices.
Now take courage and smash that rear view mirror that makes you blind to what is ahead. You simply cannot live life forward while looking backwards!
—
*Scripture Quotation (2 Corinthians 5:17 NIV Bible).