Hi friends,
This speech is not for you. It is meant only for those who think they are too much of a failure in life. If that describes you, then this speech can throw some light on how you can have a new beginning in life in spite of all that has gone wrong so far.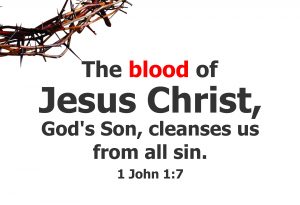 To understand this,let us begin at the beginning itself.
"In the beginning God created the heavens and the earth." So begins the Bible.
Mind and reason often does not accept such a simple explanation. But again the Bible comments, "By faith we understand that the universe was formed at God's command, so that what is seen was not made out of what was visible."*
So it is by faith that the understanding comes. But there is something more.
A beginning made is of no purpose until it comes to a meaningful end. God has recorded the sin and fall of man truthfully and honestly in the Bible. It tells us that man was created to live on forever but his rebellion against God initiated death. This marred the original intent of God.
The beginning made for man became stained and corrupted. Even today we find death and decay, destruction and devilishness in human behaviour. The Bible calls it sin.
So as I said earlier, a beginning made is of no purpose until it comes to a meaningful end. So what was a holy God's solution to corruption of sin he saw in this world? He responded in love. The Bible says, "For God so loved the world that he gave his one and only Son, that whoever believes in him shall not perish but have eternal life."
God sent Jesus to this world to shed his innocent blood and die on a cross that sinful men who believe in him shall find forgiveness and pardon and life that lasts forever. Death's dominion over them is broken because of Jesus' resurrection from the dead. The great promise of God is that because he lives, we too shall live!
And now we come to God completing what he began. He says, "Behold, I will create new heavens and a new earth. The former things will not be remembered, nor will they come to mind."* "I am making everything new!"*
So what does this mean for you? It means that your past with all its sin, mistakes, and failures are wiped clean by the blood of Jesus Christ. This gives you a brand new beginning in life. Is this unbelievable? Yes. But it is true. Believe it by faith. And it will come true to you in experience.
"Therefore, if anyone is in Christ, he is a new creation; the old has gone, the new has come!"* That my friend, is what God has in mind for you when he begins a new beginning in you!
Let me end with my topic for the day. "Is it too late for you to have a new beginning?" In answer to this question I wish to take you to day of the crucifixion of Jesus when one of thieves crucified along with him made a cry of mercy to Jesus. He said, "Jesus, remember me when you come into your kingdom."* Jesus answered him and said, "I tell you the truth, today you will be with me in paradise."*
See, this thief had no chance to earn his salvation through good works, penance, giving alms to the poor, or through pilgrimage. His was a last minute plea to God for mercy. And he found it.
So what is the lesson here? It is clear as daylight; isn't it? It is never too late to have a new beginning in life. So why delay? Come to God and his mercy today. He will gift you with a brand new beginning in life!
Amen.
*Bible quotes: Hebrews 11:3, Isaiah 65:17, Revelation 21:5, 2 Corinthians 5:17, Luke 23:42, 43.