Help your teenager open up and talk. Encourage him to have good friendships. Allow his/her friends to come home. Get to know them and talk to them yourself. When a child gets such support from parents it reduces a lot of peer pressure from him. If such openness is encouraged at home, they will share with you the first sign of danger when they are confronted with it. And you will have enough time to protect your child.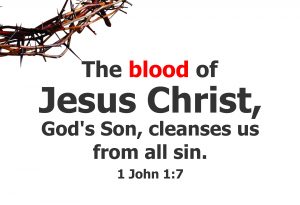 The key word is "understanding." It can come only through open talk. Do not react to youngsters. Let them blow off steam. It might not be easy listening to their thunder and lightning way of talk. But know that they are not venting their anger at you! But they are trying to think through their confusion by talking out loud and in angry words. What they need is a loving touch or a hug from you rather than, "Will you shut up?"
"Shut up!" They have heard it at school. Now they are hearing it at home. When this happens they will listen to those who are willing to listen to them. Sometimes it will be people whom you don't want your children to have company with. But when you come to know of it, it will be too late. So better let your children talk. Allow them to shout at you at home. If you can be a little bit patient and not get angry at them; soon they will come to you and ask your help. Give them a chance to do so.
More importantly, tell your children not to fear failure. Tell them that failure comes to the best of men. It is nothing to be ashamed about. Instead gift them with the courage to try again. Give them options to try something else. Try to understand their tastes. Even if it hurts your ego, know that you are doing your child a great world of good by helping him achieve his heart's desires and goals. Someday he or she will do you proud. You will never have to regret your decision to support him or her.
Also tell them not to bend or buckle under undue criticism. But the point is that you cannot tell this to them as long as you continue to criticize them for even silly things at home. Kindly know that teenage is a confusing time; more thoroughly confusing than the time you were a teenager. So give them allowances to commit a few blunders. And when you try to understand them lovingly, it gives them a sense of self-worth. It gives them self-respect and esteem. These are things that give them courage to face criticism that comes from teachers, friends and strangers.
Go out of your way every day to find something good that your child did or said. Appreciate that. Let it be a sincere comment from your part. It can make the day for him. Never go into the silent mode to punish your children. Instead speak and resolve conflicts that crop up. Even when your children are wrong; try to find out something good in them. And tell them it was good of them to say so or do so even though the rest of what they said or did was wrong. That will lessen the pain.
Above all, tell your children that suicide is NOT an option in life. Tell them that as long as they live there is hope. Teach them the values of honest hard work, courage and perseverance. Encourage them to touch other lives with care and compassion. That will give greater meaning to their lives and give them a sense of purpose in life.
There are many reasons why students opt for suicide. To avoid such catastrophes, such miserable loss of life and life's opportunities in the prime of youth; do your best to open communication channels within the home. Make it a habit to create an open, free and relaxed atmosphere at home at set times during a week to have discussions. And that has to start before your children reach teenage.
Teach them what the wise teacher observed long ago: "Anyone who is among the living has hope–even a live dog is better off than a dead lion" (Ecclesiastes 9:4). For he also observed, "Train a child in the way he should go, and when he is old he will not turn from it" (Proverbs 22:6).
Yes, dear parents, it is time that you talked with your children. Open up channels of communication within your home.